Mac is a person who is always in pursuit of excellence and mastery. (精益求精). He has a myriad of valuable entrepreneurial experiences since 2003.
From a formal education in Architecture, he went on to challenge entrepreneurship by embarking on a journey to become a self-taught pastry chef of an award-winning patisserie. By 2011, he was managing 3 cafes and a catering arm.
When Mac was introduced to Lusi Group to improve his soft skills, he found a new life purpose that inspired him to sell off his F&B business. Chief Coach Lusi invited him onboard and he decided that this would be his retirement career.
Mac is a highly sought-after coach for Behavioural Competency and Sales Proficiency. He has been invited to many huge organisations and government agencies like Sony, PropNex, NACLI, DP Architects, Great Eastern, Finexis, Orangetee, SMU, NUS (and more), to delivery customized trainings and keynote speeches.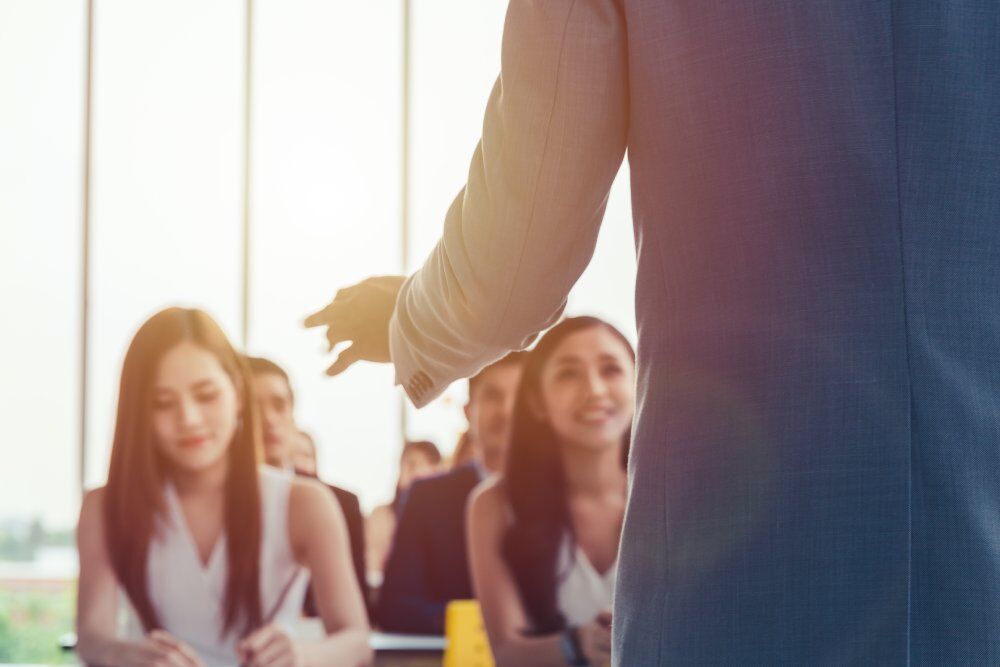 High Conversion Presentation
Mac's mentees include COT, TOT producers and leaders from financial advisory industry, as well as business owners and senior executives.
With over 20 years of experience in running businesses and coaching his mentees to consistently achieve higher productivity index, he has developed a proven framework to optimize results with the same amount of time. This has helped many to achieve X2, X3 their results, as well as fast track promotions.
High Conversion Presentation
In short 1 year intense training with Lusi Group, Mac won several awards at Toastmasters' contests delivering poweful and inspiration speeches. This skill set is now duplicated in his trainings and workshops.
Many top producers work with him to ensure their seminars will bring in highest ROI. Mac coaches them from pre-event groundwork, to delivering the most compelling presentation, and how to followup post event to ensure maximum closing ratio. For those in corporate, they realized that it's much easier to convince their superiors of their ideas, when in the past their ideas were always "shot down".